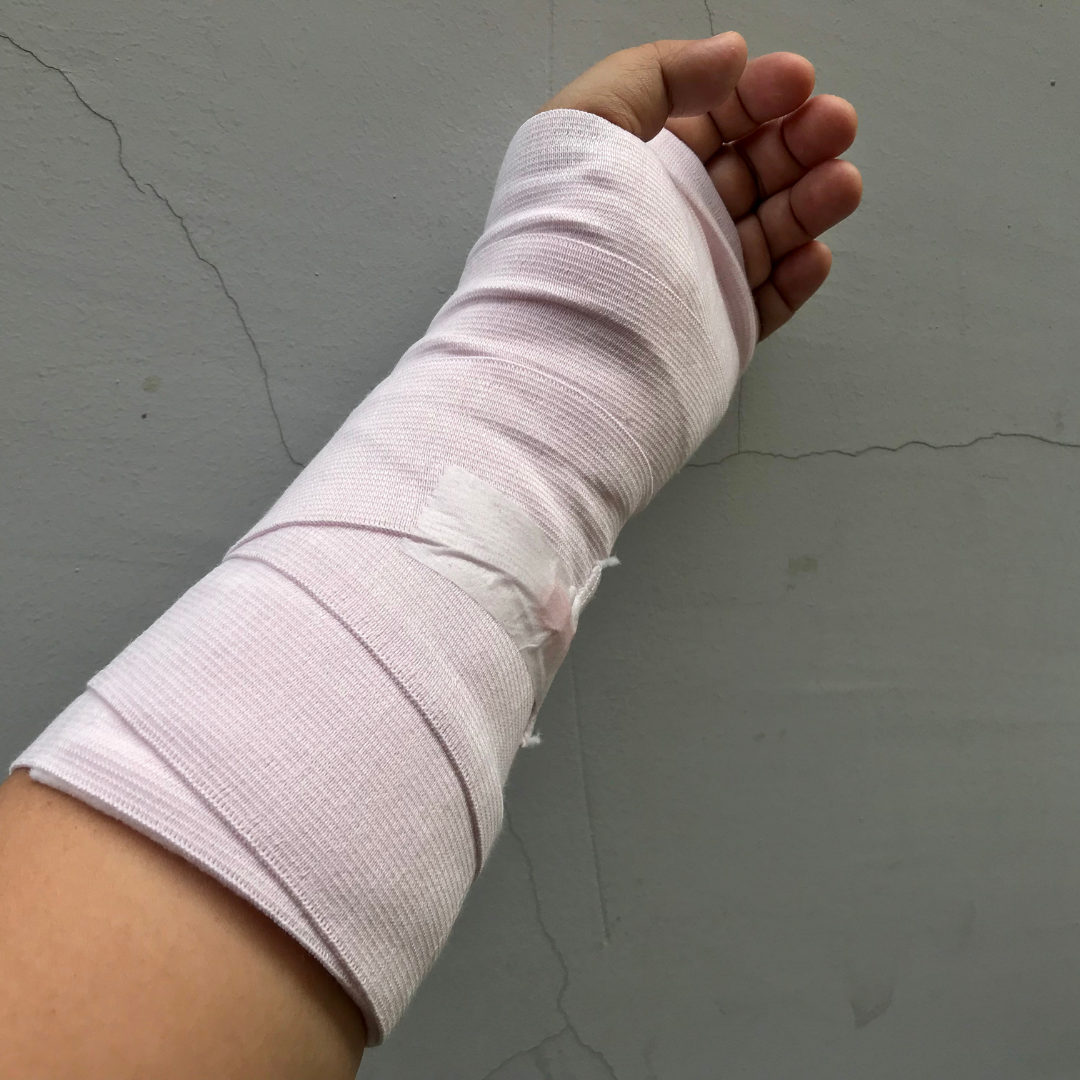 12 Aug

What Are The Benefits Of Custom Splints?

The hands are an essential part of your everyday life. When your hands cannot properly function, it can seriously hinder your ability to perform daily tasks. If your hand or wrist has been injured or affected by a condition like tendonitis or arthritis, a splint might be necessary for therapeutic purposes. At East End Occupational Therapy, we understand the importance of custom splinting and how it can benefit our patient's rehabilitation after an injury. To learn more about the benefits of custom splints, continue reading below.
What Are Custom Splints?
You may be familiar with over-the-counter splints if you have ever suffered an injury or pain in your hands or upper extremities. Most splints you can find on the shelf are created with a one-size-fits-all approach. Our team understands that each patient and injury is unique, and customized care is the best way to achieve optimal healing. Custom splints also referred to as orthoses, are made specifically for you and your needs by your occupational therapist. When fitted and utilized appropriately, custom splints can enhance your movement and decrease your pain throughout the healing process. Splints can also provide stability to an unstable joint and allow you to perform necessary daily activities easier.
For those who participate in sports, custom splints can help them tolerate their activities by providing added support and strength and improving biomechanical performance. Custom splints can also be an effective tool to relieve pain, fatigue, and discomfort experienced by elderly patients with arthritis in their upper extremities and hands. Several injuries and conditions can be improved with the help of custom splints. When you visit our facility, you can trust that your ailments can be relieved by using custom fabrications created by our dedicated team. Here are some injuries and conditions that can benefit from custom splinting:
Fractures in the hand, wrist, elbow, and fingers.
Compressed nerves.
Arthritis.
Nerve and tendon injuries.
Benefits of Custom Splints
Since the splints prescribed by our team are customizable, they can have several different uses. Our occupational therapists will thoroughly evaluate your condition or injury before prescribing a splint that perfectly suits your needs. Our custom splints at East End Occupational Therapy can do the following:
Reduce swelling and inflammation.
Provide support and stability to weakened muscles.
Protect reconstructed joints after surgery.
Mobilize areas of the body affected by adhesions or stiff joints.
Whether it's for prevention, protection, or function, patients can experience several benefits from receiving a custom splint for their upper extremity injuries. Customized splints are a crucial component of the healing process after an injury or surgery. Splints can be made from several different materials that offer varying advantages and properties. Our custom splints are molded to every individual patient's body to meet their needs precisely. This gives the hands and upper extremities the support it needs to promote healing and minimize discomfort. Here are some of the other benefits of custom splint fabrication:
Splints are easily adjustable if necessary to improve comfort.
They are removable for bathing or tending wounds.
They leave room for a decrease or increase in swelling during the healing process.
Splints can be molded into nearly any necessary position.
The materials can be adjusted to be thin, thick, rigid, smooth, supportive, or conforming as needed by the patient.
Contact East End Occupational Therapy
Following an injury or surgery, splints can be a valuable part of your recovery plan. At East End Occupational Therapy, we design quality custom fabricated splints to help patients achieve optimal healing and support during their recovery process. Our skillful hand and upper extremity therapists will effectively determine the best course of action to help you return to your daily activities pain-free. To learn more about custom splinting, be sure to contact our office today!