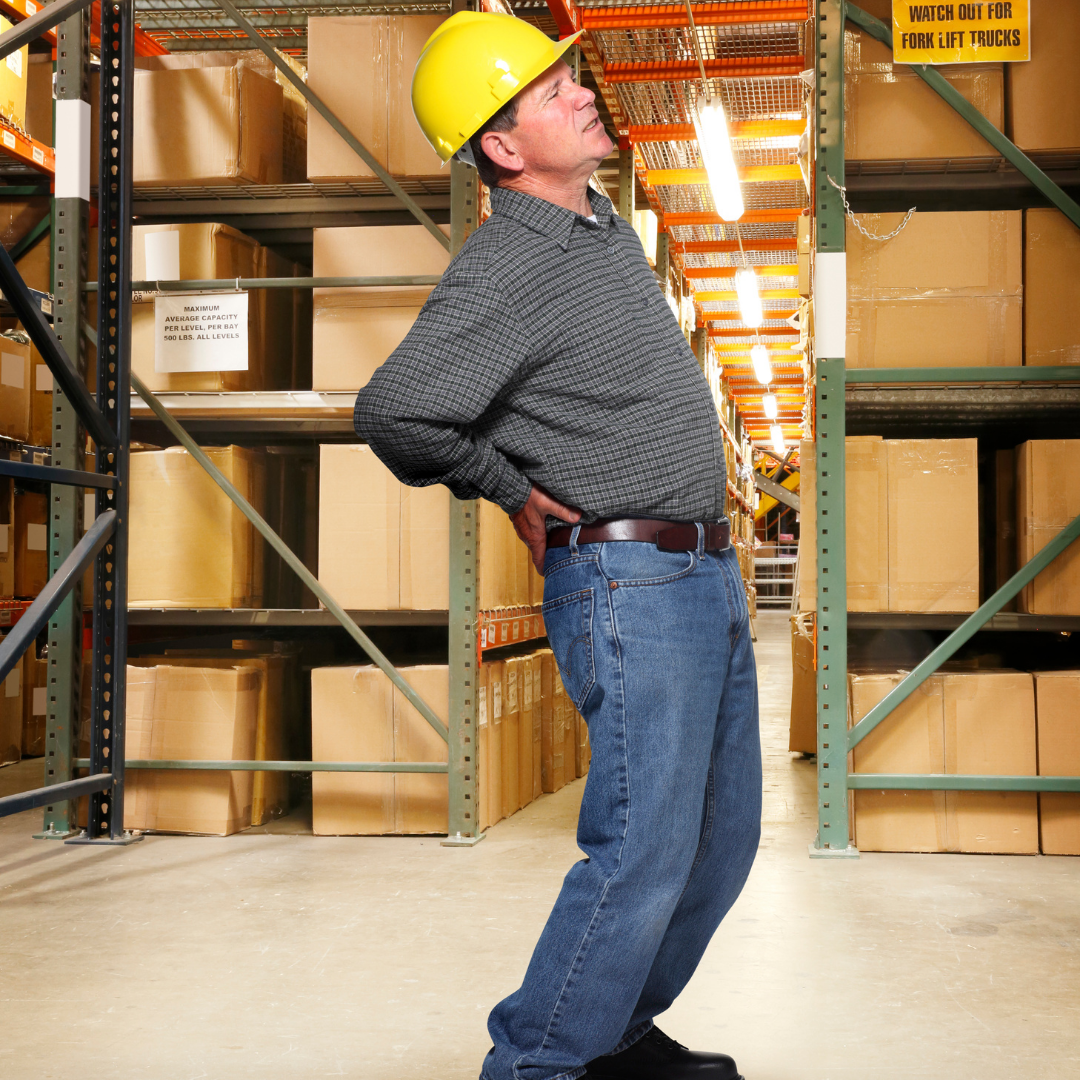 14 Jul

Common Work-Related Injuries

Work-related injuries are unfortunately prevalent for people young and old. When a person gets injured on the job, it can lead to difficult circumstances. Most people wish to get well and back to work as soon as possible after an injury, but some push themselves too far or fail to take the necessary steps to get well. At East End Occupational Therapy, we take pride in providing patients with hands-on care to help them recover from work-related injuries and improve their quality of life. Continue reading to learn more about how occupational therapy can manage work-related injuries.
What Are Work-Related Injuries?
Work-related injuries are defined as any injury, condition, or illness you suffer during your employment. The three basic categories of work-related injuries are physical injuries, occupational illnesses, and repetitive stress injuries. Physical injuries are the most common injuries that occur on the job. These can stem from your work, other people's actions, or general work-related injuries. Repetitive stress injuries can happen when you perform the same task every day over an extended period. Some of the most common work-related injuries we see tend to include:
Carpal Tunnel Syndrome.
Soft tissue injuries.
Shoulder and back injuries.
Wrist and hand injuries.
At East End Occupational Therapy, our team specializes in hand and upper extremity therapy. The hands and upper extremities allow us to perform several tasks that are necessary for the workplace. We'll collaborate with you and your employer to provide therapeutic interventions to prevent dysfunction and restore function to get you back to a more productive lifestyle.
What is Occupational Therapy?
Occupational therapy is a non-invasive treatment approach used to help patients overcome physical limitations, maintain an active lifestyle, and help adjust to new circumstances. When it comes to treating work-related injuries of the hands and upper extremities, our team will devise an effective treatment to improve overall function.
Occupational Therapy for Work-Related Injuries
Work is a significant part of many of our lives. Whether you work at a desk or on a construction site, it's possible to get injured. Work-related injuries are especially problematic because they keep you from performing your job, and you, unfortunately, take them home with you. There are several treatments available for work-related injuries, but occupational therapy can be very effective. Occupational therapy for work-related injuries is considered beneficial for the following reasons:
Pain is reduced during the recovery process.
Occupational therapists can improve the quality and speed of your recovery.
They can also show you how to move safely and modify your activities while recovering.
Patients can experience a reduced risk of developing future injuries.
The primary goal of occupational therapy for work-related injuries is to help injured workers return to their job and home abilities. We provide patients with an individualized approach to care. Occupational therapy will typically begin with a comprehensive evaluation of areas of pain and functional limitation. Our team will then outline a treatment plan based on your work-related needs and goals. Getting you back to work quickly and safely can reduce the chance of long-term challenges and even disability. Our team will coordinate with employers, workers, and other healthcare providers to help reduce the time loss related to your work-related injury.
Contact Us
Occupational therapy can be highly effective in managing work-related injuries. Our practitioners are distinctly qualified due to their understanding of the dynamic and complex relationship between a person, environment, and occupation. At East End Occupational Therapy, we'll tailor your treatment to fit your needs and take all aspects of your environment into account to facilitate a successful return to work. Contact us today to learn more!